One Tree Hill (also known as Maungakiekie) is a 182 metre volcanic peak located in Auckland, New Zealand.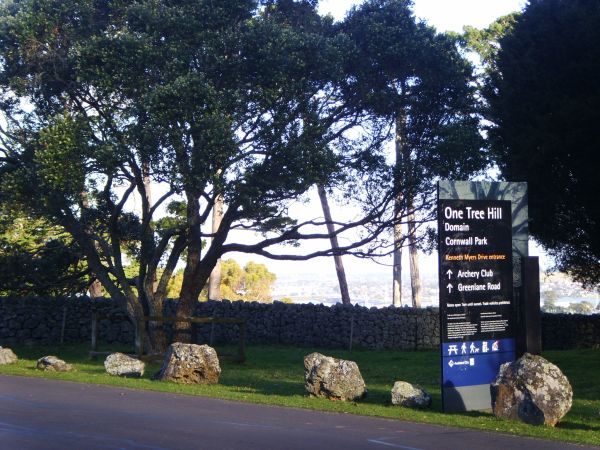 It is an important memorial place for both Māori and other New Zealanders. The suburb around the base of the hill is also called One Tree Hill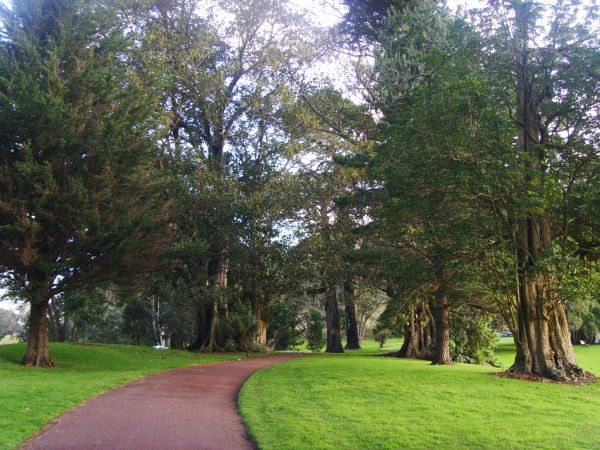 The hill's scoria cones erupted 20,000 - 30,000 years ago, creating lava flows that covered an area of 20 square kilometres, mostly towards Onehunga, making it the largest (in terms of area covered) of the Auckland volcanic field. The summit provides views across the Auckland area, and allows visitors to see both of Auckland's harbours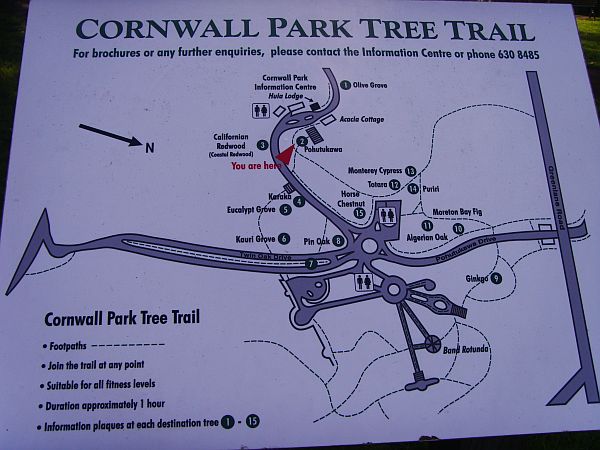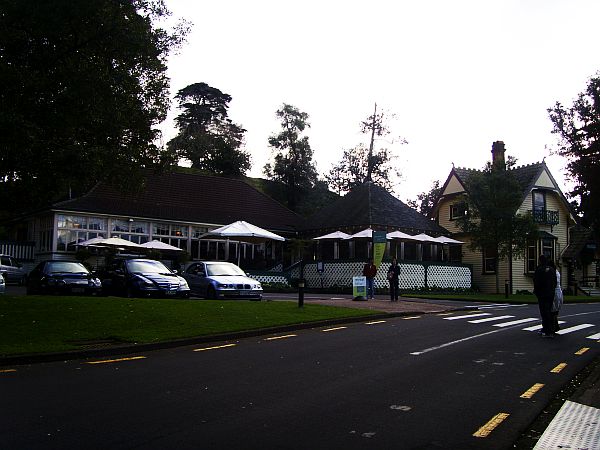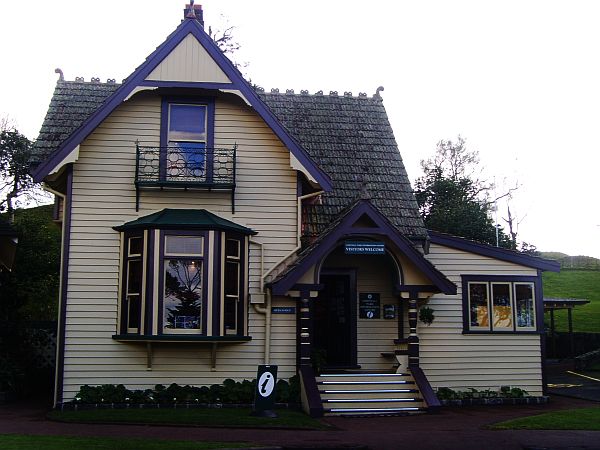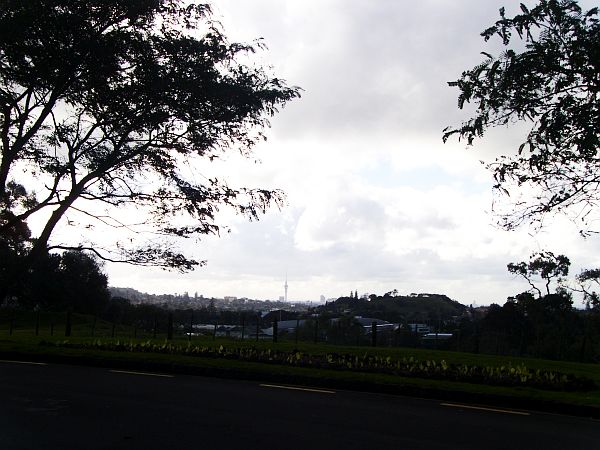 In 1845 the Ngati Whatua, with the concurrence of representatives of the Waiohua people, sold a block of land which included One Tree Hill to a merchant, Thomas Henry. The Government under its preemptive rights excluded 115 acres of the hill itself from the sale and this was vested in the Crown. This is now One Tree Hill Domain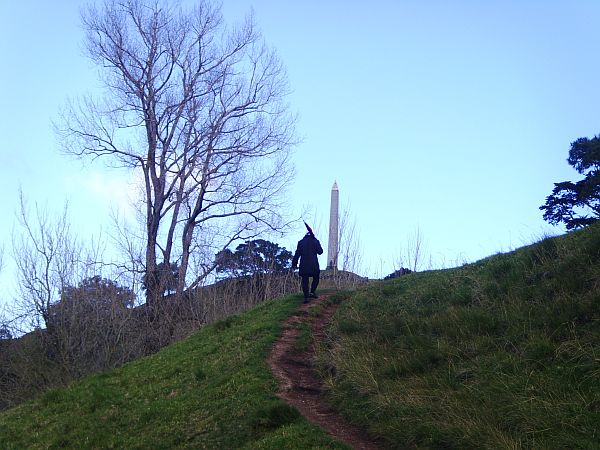 In 1853 Brown & Campbell purchased Henry's land surrounding the recently protected One Tree Hill Domain. This land ultimately became Cornwall Park in 1901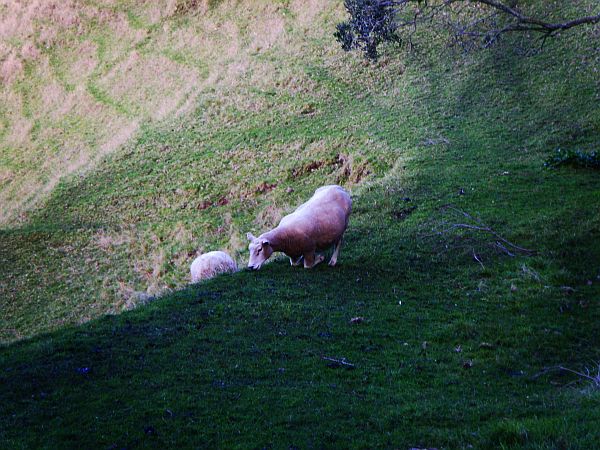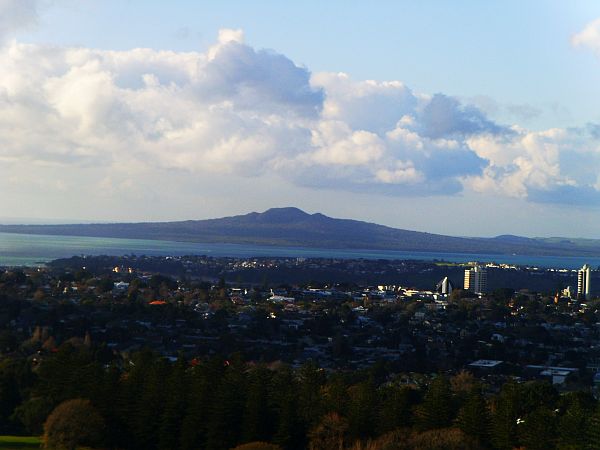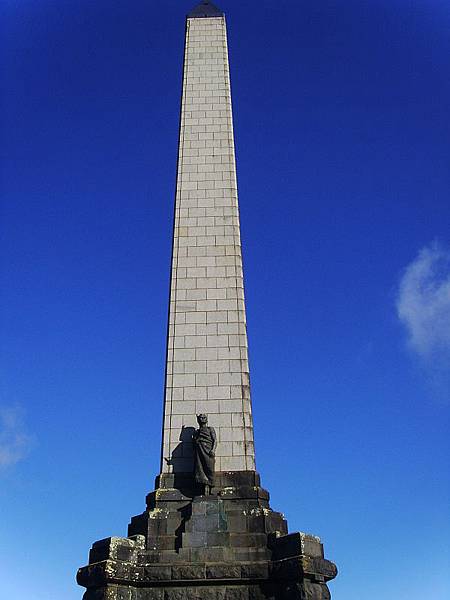 One Tree Hill Domain or Maungakiekie (118 acres / 48 hectares) is an Auckland City Council-administered park adjoining Cornwall Park (425 acres / 172 hectares) creating a total of 220 hectares (540 acres) of public green space.
The obelisk was constructed in accordance with the wishes and provisions in John Campbell's will to commemorate his admiration for the Māori people. Before it stands a bronze statue of a Māori warrior. The stone obelisk was completed by 1940 – the centennial year of the signing of the Treaty of Waitangi but the unveiling of the obelisk was delayed until 24 April 1948, after World War II was over, in keeping with Māori custom of not holding such ceremonies during a time of bloodshed.